Il Girasole , modern and elegant Agriturismo , is located in the Tuscan Maremma , along a coastal strip that is remarkably interesting for its environmental, bathing and cultural characteristics: the " Costa degli etruschi ". This splendid line of hills characterized by medieval villages perched such as Castagneto Carducci, Campiglia, Bolgheri, and Populonia , by the archaeological parks of the Val di Cornia and by the " Terme di Caldana "in Venturina , will allow you to experience a magical past . Along the marine coast, starting from Livorno towards Grosseto, there are typical seaside villages: Castiglioncello, Cecina, San Vincenzo, Piombino and Follonica . The naturalistic park of Rimigliano , the gulf of baratti and the island of Elba will make you appreciate the splendid nature of the Mediterranean scrub .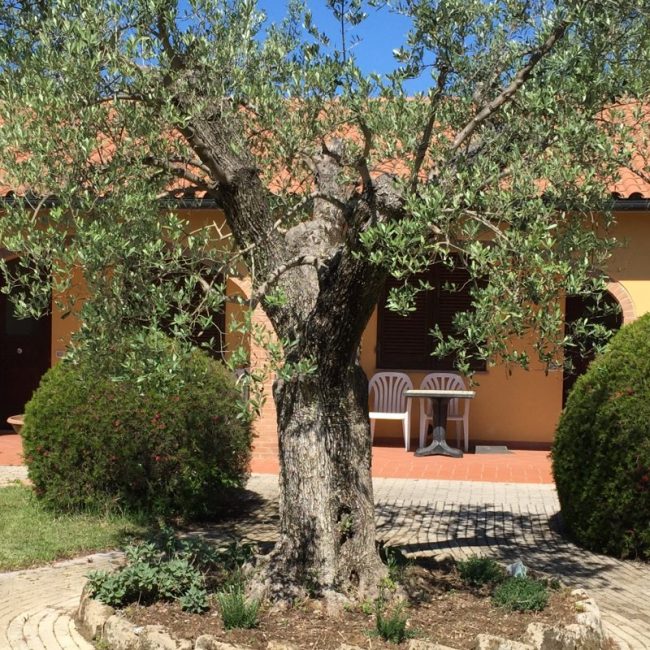 For any time of the year
The farm is happy to welcome its guests from March to October to enjoy the colors and flavors of all seasons. The swimming pool is open from May to October.
Only nature around you
The farmhouse is located in the countryside, in a quiet, peaceful position and in the utmost privacy. The 10,000 square meter park is at your disposal.

In the heart of Tuscany
The particular and favorable position of the Agriturismo makes it ideal as a starting point for discovering the thousand medieval villages and for a beach holiday.
A wonderful private park
The large garden of 10,000 square meters is embellished with typical plants of the Mediterranean scrub such as broom, strawberry tree, holm oak, myrtle, aromatic plants such as sage, rosemary, lavender and teucria, as well as olive trees, walnuts, pine and palm trees.
The tranquility of the countryside
Inside each building there are spacious and bright apartments, all equipped with a porch equipped with tables and chairs to allow guests to fully enjoy the tranquility of the Tuscan countryside.